Where moms come to get strong!
Reconnect with your body, regain your strength & confidence, & absolutely rock this motherhood adventure! 
Are you craving to return to your favorite sport or daily activities, but have no idea where to start and how to do so safely? Do you wonder if you will ever feel strong and comfortable in your own skin again? 
You are in luck! 
Feel Good Moms was set up to provide postpartum moms with physical, as well as mental recovery support. Together, we ensure our moms regain that healthy sense of control over their body, feel empowered through education, and understand how they can make every exercise or workout suitable & safe for their individual needs. 
So here you are. You have just had your 6-weeks postpartum check-up at the hospital or midwife office and were told everything was looking fine, and you were good to return to your day- to-day activities and favorite sports.
Yet, everything doesn't feel fine. All of a sudden, you are expected to know how to take care of a newborn, navigate your own physical recovery, and keep checks on your mental health.
You struggle to make sense of the very conflicting postpartum recovery information online and wonder how to heck you are going to figure all this out on your own. You just want to feel like yourself again! 
You feel like it is all simply too much.
The questions "will I ever like the way I look again", "will I ever be able to surf, do a CrossFit session or whatever without pelvic floor symptoms" and "will I ever have time for just me again" buzz through your head on a daily basis.
There simply                                   support for postpartum moms!!!
We know we can't take the entire load off your shoulders, but we can offer you a set of listening ears, a safe, inclusive & body-neutral space to de-brief after birth, and lots of tips and tools when it comes to your physical healing post birth! 
Motherhood can feel bloody lonely at times. 
We are here for you! 
                                       ,we develop training and movement strategies suited to your individual needs, current lifestyle and daily activities. Whilst we aim for full body strengthening, particular attention is given to your pelvic floor and core muscles. These two muscle groups often need a little extra support after pregnancy and birth. 
It is our mission to give you the tools and support you need, to feel re-connected to your body, and return to your favorite activities as soon as possible. 
Within our 12 weeks programs, you will learn how to carry our relevant self-assessments, how to select suitable exercises, and how to become your own best coach.
The moment you feel independent, educated and empowered, our mission is completed! 
Excited but wonna know more?
"I am super happy I started training at FGMS. Along their her positive energy and good vibes, the coaches are very knowledgeable when it comes to the pregnant and postpartum body. 
They really helped me with my Diastasis Recti recovery. Within 4 months, the distance between my core muscles changed from 20 cm to 4 cm (!!).
They also very much think along with you in all aspects, and help you focus on the positives.
I can't point out enough how great it is to have FGMS by your side during pregnancy or the postpartum period. Do yourself a favour and train at FGMS, it is hands down the best pre- & postnatal fitness studio in Den Haag and surroundings".
A little intro to Feel Good Moms
Feel Good Moms is the result of us realizing that postpartum support for new moms needs to increase and improve significantly. Until we started Feel Good Moms, there was no safe, non-judgmental, & inclusive space for mothers to break down, talk about the states of their vaginas, their shaky sex lives, painful backs, body image struggles, and the emense societal pressure to "get it all right".
We wanted to offer expecting and new moms options to safely train during and after pregnancy, and  demystify topics such as pelvic organ prolapse, diastasis recti, urinary incontinence, and other pregnancy related struggles.
We strongly believe in a balanced fusion of education and practical application. This way, you don't blindly follow our instructions, but clearly understand the "WHY" attached to our approach.
To help you avoid  endless Google searches, we have built a network of professionals including pelvic floor physiotherapists, psychologists, midwives, doulas, nutritionists, which are on standby to offer their services where required. After all, feeling good is about way more than fitting in an old pair of jeans.
Feel Good Moms was set up by moms for moms, and we look forward to welcoming you to our tribe of educated, strong, and energized power moms.
"I trained Feel Good Moms both pre- and postnatal. Not only are the coaches very knowledgeable and passionate about their job, they are also a lot of fun to train with. What I like about their approach is that they are really focused on your specific needs and provide you with options to train at your own level. The coaches teach you everything you need to know on how your body changes during and after pregnancy. They create a safe environment to work out. I felt stronger and ALWAYS left their classes with more energy and a big smile on my face! Thank you so much team Feel Good Moms!!"
Are you ready to feel re-connected to your body, rebuild your pelvic floor and core muscles, and prepare your body to return to your favorite sports and activities?
Our 12 week 1:1 postpartum program
For postpartum moms.  3 Months long, 2 private face-to-face coaching sessions per week along with access to video home/gym workouts and our FGMS Facebook community, booking flexibility and on-going messaging support
Our FGMS group class membership
For our pregnant moms and those who have completed a 12 week postpartum program. Access to 2 ongoing group classes per week.
Our 12 week GROUP postpartum program
For postpartum moms. 3 months long, 2 small group classes per week at fixed times. Access to video home/gym workouts and our FGMS Facebook community.
Our FGMS postpartum online program
For postpartum moms. For moms who struggle to make time to come to our studio, live in a different city, or struggle to make.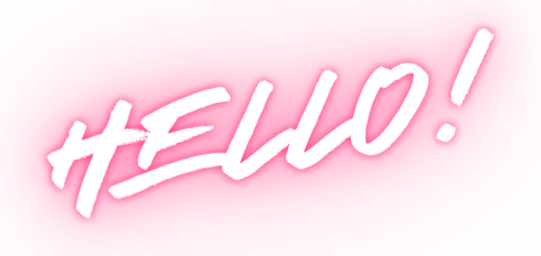 My name is Miriam, and I am the founder of Feel Good Moms (established in 2018), a certified Personal Trainer, Pre-/Postpartum exercise coach, Menopause Coaching Specialist, studying future Nutritionist, wife to a fabulous physiotherapist, and ridiculously proud mom of a 2021 born daughter. 
I cannot express how much I enjoy supporting women through some more challenging seasons of their lives, reminding them of all the things they in fact ARE capable of, and providing them with tools to improve their physical, mental, and emotional well-being. 
I find it super important to look at someone as a whole human being, not just a pelvic floor. My coaching style can therefore be described as multidisciplinary and highly tailored to the person in front of me. 
Verder spreek ik gewoon Nederlands. Niet altijd 100 percent vloeiend, maar als je te moe bent om in Engels te communiceren kan je gerust naar Nederlands schakelen. 
Even though I had been a fitness professional since 2010,  I too had no idea which exercises continued to be safe, and which ones did not during pregnancy and the postpartum period. I had never heard of the terms diastasis recti, prolapse, and thought peeing my pants on a trampoline was unfortunate, but a normal part of being a woman.
Now I get a chance to                       support and empower women. I get to pass on everything I have learned and experienced over the years. I show them how they can continue feeling fit and strong during their pregnancies, and provide them with numerous tools to recover and reconnect with their bodies after their babies arrive.
"I trained at Feel Good Moms during my entire second pregnancy. And guess what? In contrast to my first pregnancy, I had no pelvic floor issues this time around. 100% thanks to the knowledge of FGMS. I am now working on my recovery during their postpartum classes. New and expecting moms, go to FGMS. You get to pick up knowledge that will forever keep you safe during training. Really!"